"We must live for the few who know and appreciate us, who judge and absolve us, and for whom we have the same affection and indulgence. The rest I look upon as a mere crowd, lively or sad, loyal or corrupt, from whom there is nothing to be expected but fleeting emotions, either pleasant or unpleasant, which leave no trace behind them." ― Sarah Bernhardt
Sarah Bernhardt (Henriette-Rosine Bernardt) is one of the most famous actresses of all time. She is one of the best actresses of the 19th century, appearing on the theatre stage and in some of the earliest films. She left the Paris Conservatoire in 1862 and was accepted by the Comédie-Française, where she was virtually unnoticed. She left France's national Theatre company one year later… and she began to work with the Théâtre du Gymnase-Dramatique.
Her reputation grows after 1866 in the period in Odéon Theatre when she made her greatest roles, and when she became very famous. During the Franco-Prussian War, she organized a military hospital in the Odéon, and after the war was over, she resumed acting, in this period her acting career peaked. In 1880, she formed her own traveling company and went on a worldwide tour that included Europe, Australia, Canada, and the United States, becoming an international star.
She had a big success in the role of Voltaire's Zaïre (1874) and in the title role in Jean Racine's Phèdre. Her performance was remarkable, charismatic and unique. She played Desdemona in Shakespeare's Othello in 1878, and the second act of Phèdre. Bernhardt played several male roles in her career, as Hamlet in Paris and London in 1899, and she became one of the first women known to have performed a man's role, and the title role in Hamlet. Bernhardt began acting in films, appearing in some of the earliest movies, a version of Hamlet (1900, as Hamlet) and La Tosca (1908).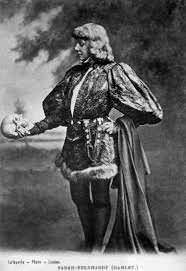 She was an expressive actress with a wide emotional range, with unconventional behavior on the stage and in real life. She was the manager of the Théâtre de la Renaissance, which she renamed the Théâtre Sarah Bernhardt and managed until her death. She was studying painting and sculpturing, she was a writer and she wrote memoirs "My Double Life" (1907,) a novel "Petite Idole" (1920), "The Art of the Theatre" (1923).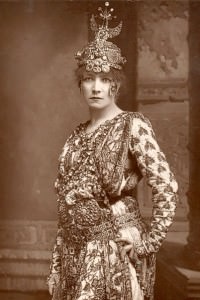 She had the life of a courtesan and acquired her famous coffin, in which she often slept to understand tragic roles. She was a mistress, and she had affairs with several artists and famous men, including the writer Victor Hugo, the actor Lou Tellegen, and the Prince of Wales, the future Edward VII. Bernhardt expressed her interest in Nikola Tesla, only to be dismissed by him as a distraction to his work. She was also close with some women, as Louise Abbéma.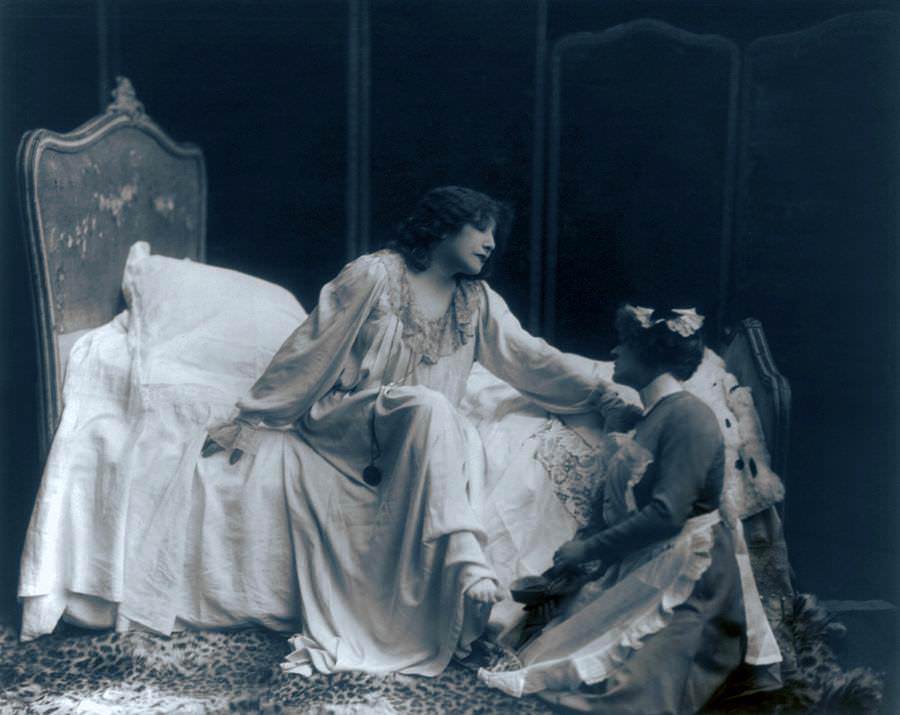 Sarah Bernhardt injured her knee, on the stage, during the performance, in the last scene of La Tosca, in 1905, during a South American tour. And after 10 years, in 1915, her leg was amputated. She continued touring, playing roles seated or wearing a prosthetic limb. Her physical condition limited her mobility, but the charm of her voice ensured her success. She died in 1923…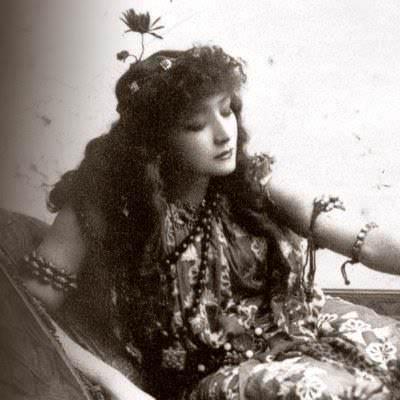 Today she has a star with her name on the Hollywood Walk of Fame. She was a French actress, named as the most famous world-class actress, serious and dramatic, earning the nickname "The Divine Sarah", women who broke almost all rules, on stage, and in real life.