The Harlequin is the most popular known comic character servant from the Italian Commedia dell'arte. It was introduced by the Italian actor Tristano Martinelli (1580s), and it became a very famous stock character after Tristano's death. Harlequin's character came to England in the 18th century by introduced John Rich.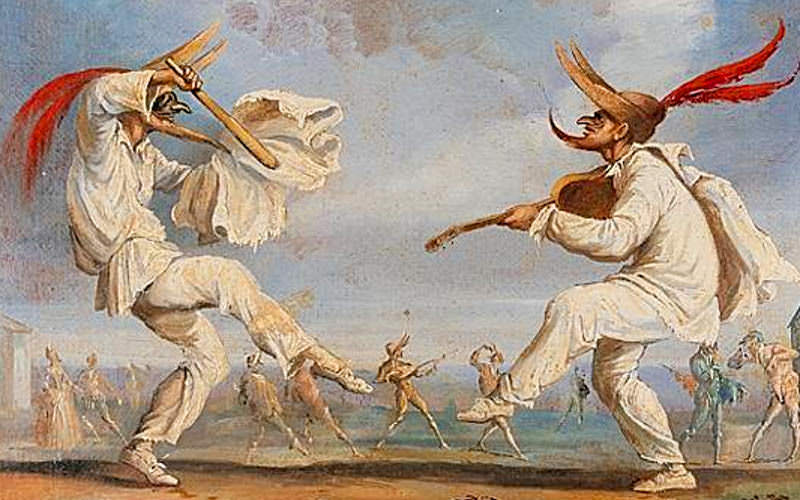 John Rich, (1692–1761) was an important director and theatre manager in the 18th-century in London, who realized the potential of the Commedia dell'arte characters. He was an actor-manager of the Lincoln's Inn Theatre, the father of the pantomime, he was the star of the plays that he called pantomimes. John Rich remade Harlequin.
Harlequin is the comedic and romantic male lead that was the star of the pantomime, telling a story in mime, in comedic musical scenes, and lots of parade clowns and jokes. The story of the Harlequin had the same format, the two lovers, the Harlequin and Columbine are kept separated by Pantaloon, the girl's father, and his servants who made tricks for him.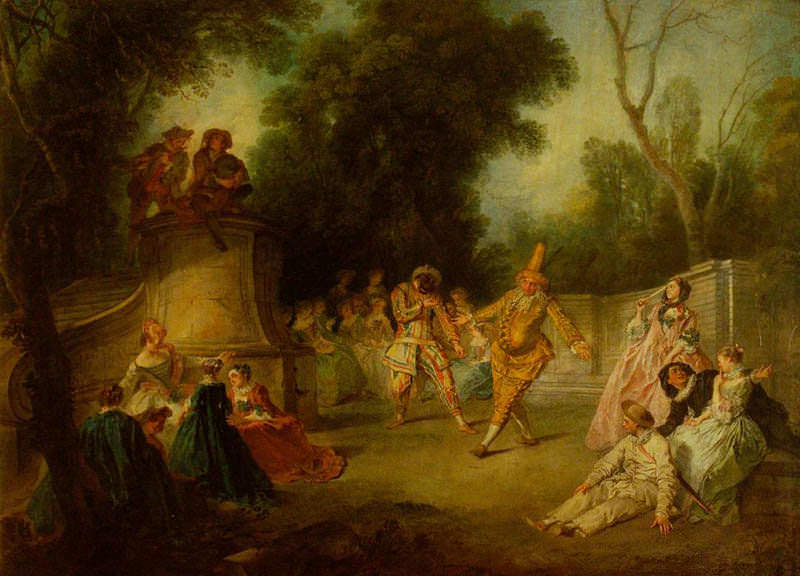 The Harlequin is characterized by his chequered costume. Originally, he wore a black mask, which allowed the actor to lift it and reveal himself, or to hide the actor's face from the audience. He performed the sort of acrobatics the audience expected to see, becoming something more of a romantic hero. In some versions of the original Commedia dell'arte, the Harlequin was able to perform magic feats.
John Rich was responsible for creating the first Harlequinade that lasted longer and became much more popular. But they lost popularity by the 1880s, when the music hall, Victorian burlesque, comic operas, and others dominated the British stage. The Harlequinade lingered for a few decades longer and finally disappeared in the middle of the 20th century; the last being played at the Lyceum Theatre in 1939.