Michael /Mikhail Aleksandrovich Chekhov (Михаил Александрович Чехов, 1891 –1955) was one of the greatest actors of the 20th century, director, author, and theatre practitioner, who became very important part of revolution in acting in the twentieth century. He was a nephew of the Russian celebrated play writer Anton Chekhov, and one of the brightest students of the Russian theatre practitioner Konstantin Stanislavski. Stanislavsky told the English director Gordon Craig that if he wanted to know about his method, he should watch Michael Chekhov performing.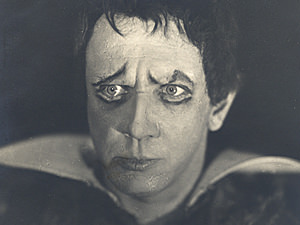 He acted, and studied Stanislavski's "system" at the First Studio of the Moscow Art Theatre. Chekhov was brilliant student, great observer of the creative process and very talented for characterization of the roles. When the First Studio became the Second Moscow Art Theatre, Stanislavsky invited Chekhov to become its director, and Chekov led the company. But After the October Revolution, there are some misunderstandings between him and his teacher because he thought that Stanislavski's techniques led too readily to a naturalistic style of performing. So, he split with Stanislavski and toured with his own company, and demonstrated his own methods and theories.
Michael Chekhov was warned to leave Russia in 1928 at the height of his acting and directing career; his productions were too experimental and too reactionary, so he left Russia and he never returned. World have a chance to saw and to make larger acting community with Michael Chekhov's work.
He spent several years in Europe acting, teaching and directing, but was greatly handicapped by language, political factions, and the threat of war and he often moved from one place to another. He moved from Germany, to France, to Latvia and Lithuania. He joined the Moscow Art Players, a company of Russian émigré actors who performed in the United States in 1935. Playing the role of Khlestakov in Gogol's "The Inspector General", and was seen by Beatrice Straight who, in 1936, invited Chekhov to establish his Theater Studio, a training program for a company of actors at Dartington Hall in England.
Later, the threat of war with Germany caused the Chekhov's Theater Studio to be relocated to Ridgefield, Connecticut.  He formed the Chekhov Theatre Players, a professional theater company and toured their productions to universities and colleges across Untied States, and they appeared on Broadway. In 1942, the Studio was forced to disband because it lost its male members to the war.
In 1942 he was invited and moved to Hollywood, where he became an acting coach to the stars, and spent his last 13 years teaching and coaching. Some of the prominent actors who studied with him were: Gary Cooper, Marilyn Monroe, Gregory Peck, Patricia Neal, Clint Eastwood, Leslie Caron, Anthony Quinn, Ingrid Bergman, Jack Palance, Lloyd Bridges, Mala Powers, Beatrice Straight and Joanna Merlin (president of the Michael Chekhov Association) and Yul Brynner (who wrote the preface to Chekhov's "To the Actor.") Other prominent actors who did not study directly with Michael Chekhov, but who benefited from his techniques are Anthony Hopkins, Jack Nicholson, and many others.

Merlin Monroe said that acting with Chekhov became more than profession, it became religion.
Although he was mainly a stage actor, he made a few notable appearances on film, perhaps most memorably as the Freudian analyst in Alfred Hitchcock's Spellbound (1945), for which he received his only Academy Award and earned an Oscar Nomination.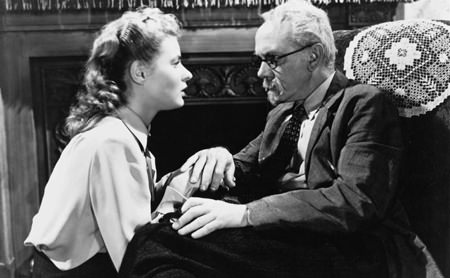 Chekhov dedicated his life in searching new ways to setting free the body, voice and imagination and to enter in the world of the creative imagination. His techniques were meant to lead the actor to a rich internal life. In this technique, the actor physicalizes a character's need or internal dynamic in the form of an external gesture. Subsequently, the outward gesture is suppressed and incorporated internally, allowing the physical memory to inform the performance on an unconscious level.
With his experience in the development of Stanislavski's work, Chekhov as a teacher, was overshadowed by his American counterparts and their interpretations of Stanislavski's "system", known as Method acting. All about his methods of acting, today we can find in his book, on the technique of acting.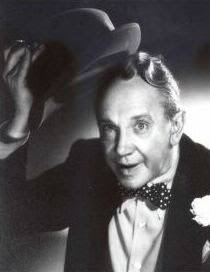 Michael Chekhov died in 1955, before his work became widely known, and by then the "Method" was widely established as the dominant approach to acting and training. Today his method is being rediscovered, interest has grown, with new generation of teachers and actors who are spreading the work of Michael Chekhov around the world.